I read about a huge Gymboree sale today over on
Frugalityisfree.com
. Normally I don't shop much at Gymboree because I think their stuff is too expensive, and the boy stuff isn't as cute as the girl stuff anyway. Today I decided to check it out, though, because I realized Elliott needs more shorts last week when I was putting away laundry.
Today everything on the site is $12.99 and under, and there's free shipping with no minimum purchase. JR posted some cute girl things in her post about it. Since we just have a boy, that obviously wasn't what I was interested in, but I did find some cute things for big boys.
Elliott loves plaid button up shirts and has them in a variety of colors. Gymboree has a few different ones, but this one was his favorite.
Shorts were the main thing I was looking for, and I did end up finding three pair that he liked.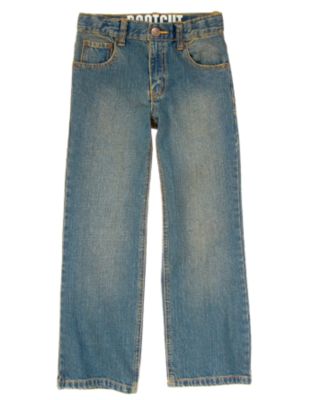 Living in North Dakota, he wears jeans pretty much all year long. Even on days where the highs hit the 90's, we frequently start and end the day in jeans if we are going to be out any at all in the early morning or late at night. So jeans are something that I tend to buy an abundance of. These were on sale for $9.99, and I bought up a size, since his current size fits him perfectly, so another growth spurt will cause him to go up a size.
Since I found several things I liked, I signed up for emails from them and received a coupon for 20% off of a purchase of $50 or more. Elliott also needed a few other things that he doesn't want me to mention on here. :) I ended up getting 2 pairs of jeans, 3 pairs of shorts, the shirt pictured above, and 9 other pieces of clothing for $52.86 after using the 20% off coupon from the email. I'll also receive $25 gymbucks to use in July.